My EP 'Baby i'm a dreamer' is AVAILABLE now at all of my concerts!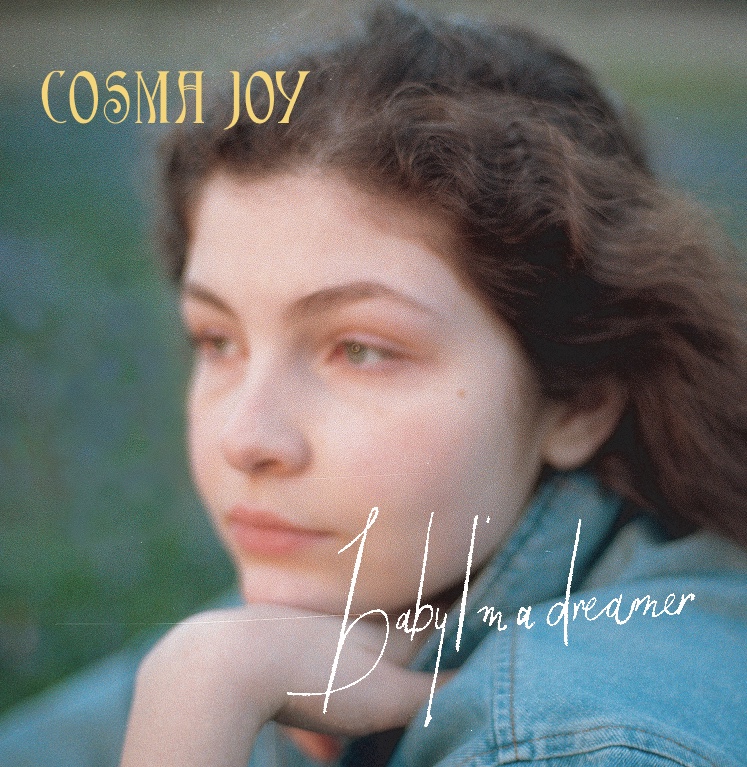 Puls Band der Woche
April 04.2018
Session and Interview and Band of the week!
when the lovely people at Puls asked me if I'd be interested in being their Band of the week, I was overjoyed! Hearing my self in the radio was, if I'm honest, pretty strange, but in a good way. So thank you very much Puls, for the wonderful experience!
Hauskonzerte session
February 01.2018
After knowing the Hauskonzerte guys for over a year now, this Session took quite a while to happen. We had actually planned to film it 2 weeks after my first concert in December of 2016, where I first met Stef, one of the Hauskonzerte guys. Back then I was about to finish school and we never ended up finding the time, until recently. But after all this wait, I think we've made a beautiful Session together, thank you so much Hauskonzerte, you guys are amazing and so talented and it's always so much fun working with you!
traveling to Scotland
This summer my family and I traveled to Great Britain. There, my intention was, first and foremost, to make a music video.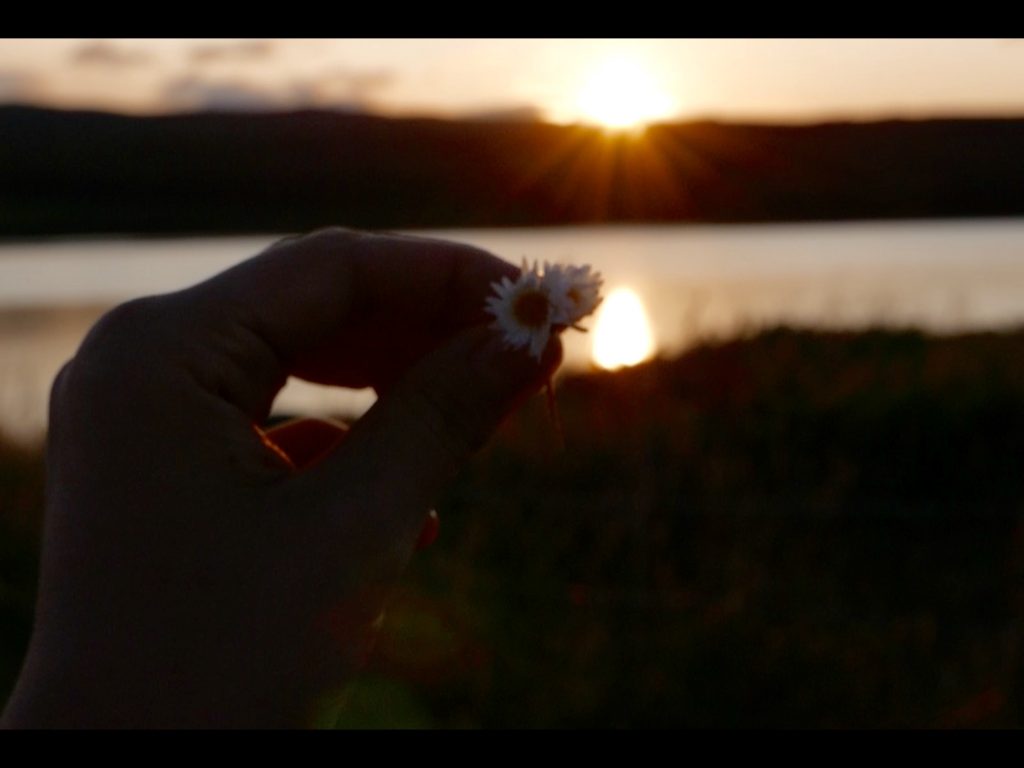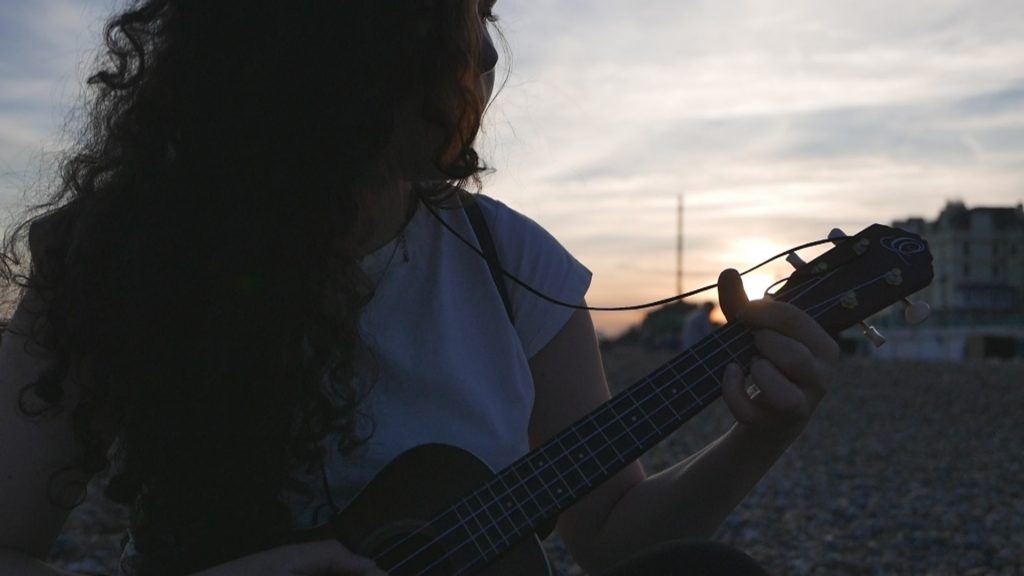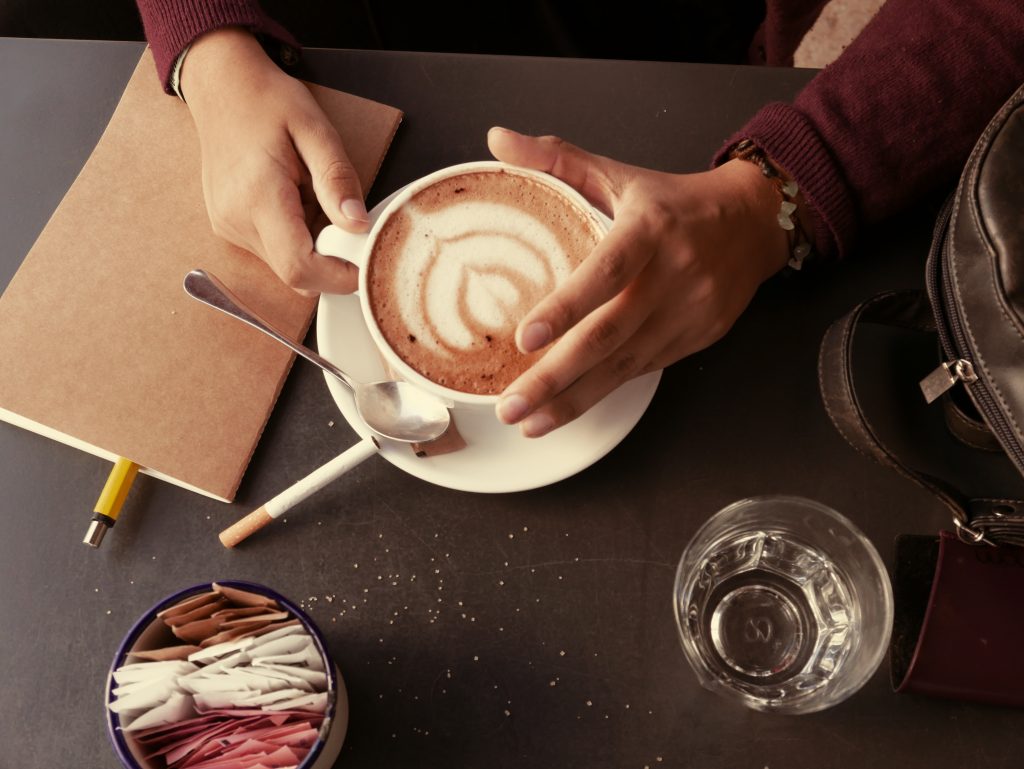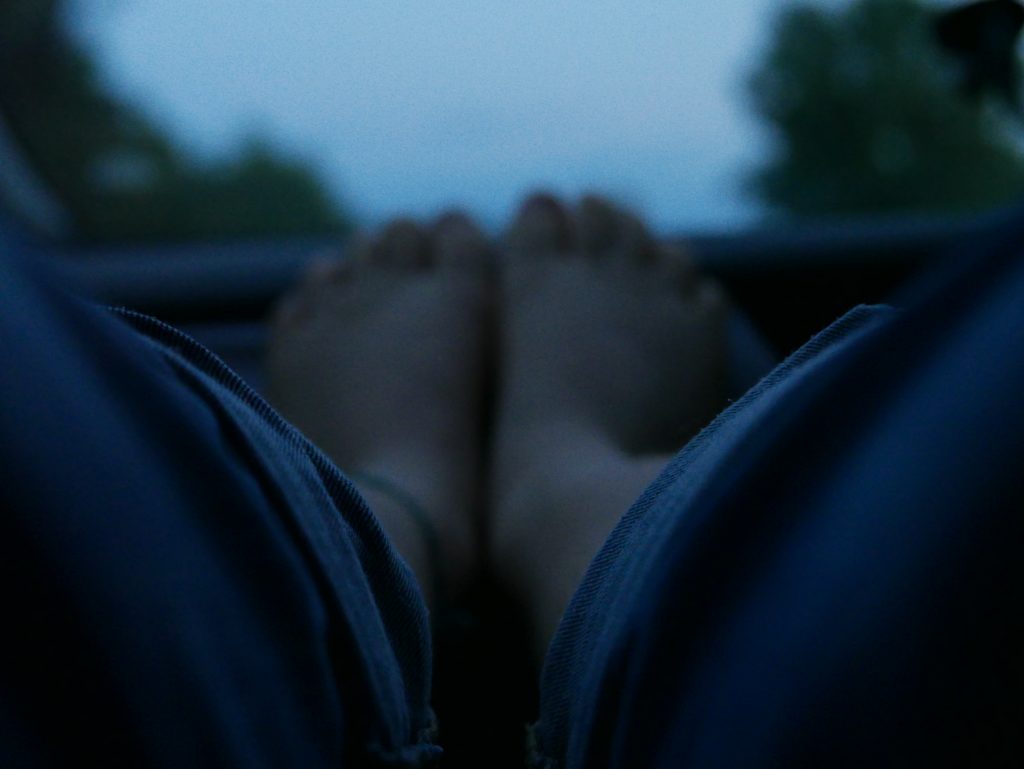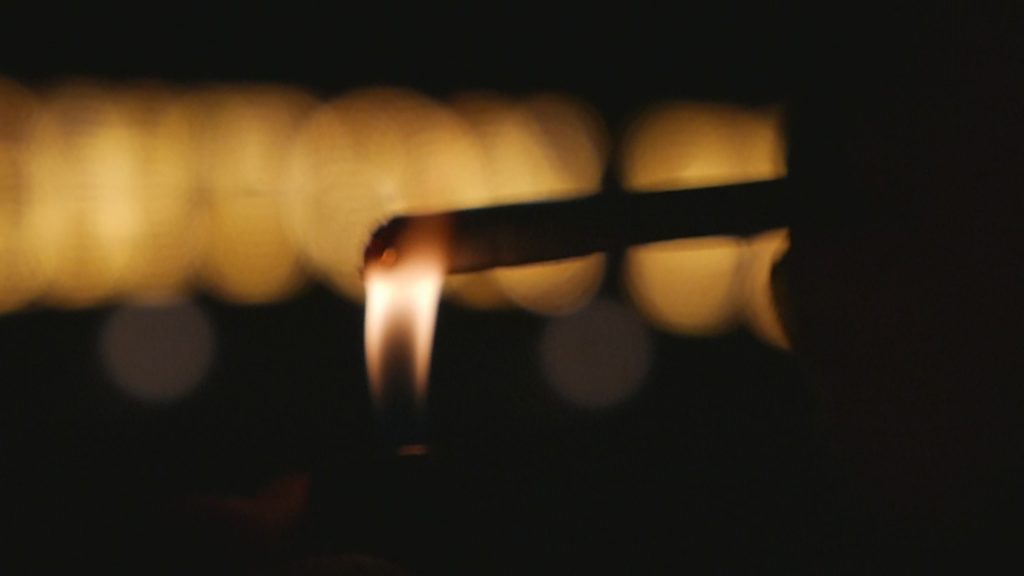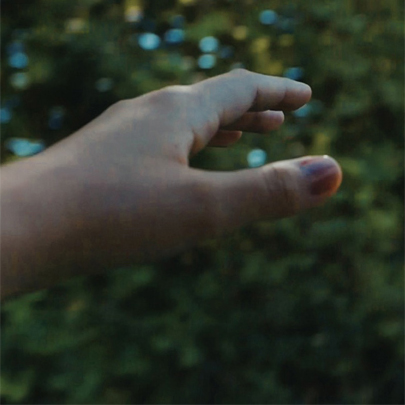 After having spent a few days with relatives in the small seaside town Bognor Regis and visiting Brighton, we moved on, via VW bus, deep into the mesmerizing nature of Scotland.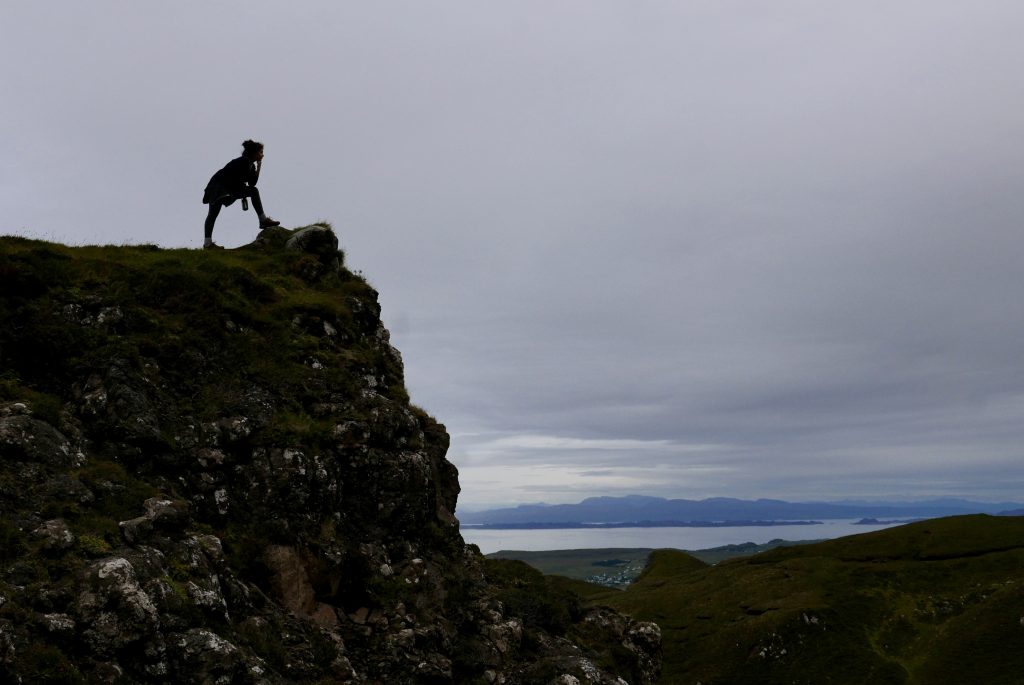 notebook entry – August 22.2017 (Scotland)
I don't know if it's just me, but in the city, as much as it is home to me, I always feel a bit restricted. You can't really be as loud as you want to be, or say what ever you feel like saying. Everywhere are neighbors and judging eyes and ears. I'm used to wandering around in this world, only on the path the streets lay out for us. I'm used to the sky being cut off and hidden by the tall city buildings and it never really being quiet. Everywhere, the humming of the countless motors. Music, laughter or shouting and cold blue monitor light seeps out of the half-open windows. And above these streets, at night, street lanterns and an empty, black sky. But not here. The sky is endless here. Here, I can scream and sing into the wind, it can be silent here. I'm sure I could walk and walk in any direction, perhaps for days, without finding a single sign of civilization. Here, it rains way too much…
Electric Elephant
July 12.2017

support rue royale
Milla
June 17.2017

support for Karl Blau
MUCCA
(Hauskonzerte)
April 04.2017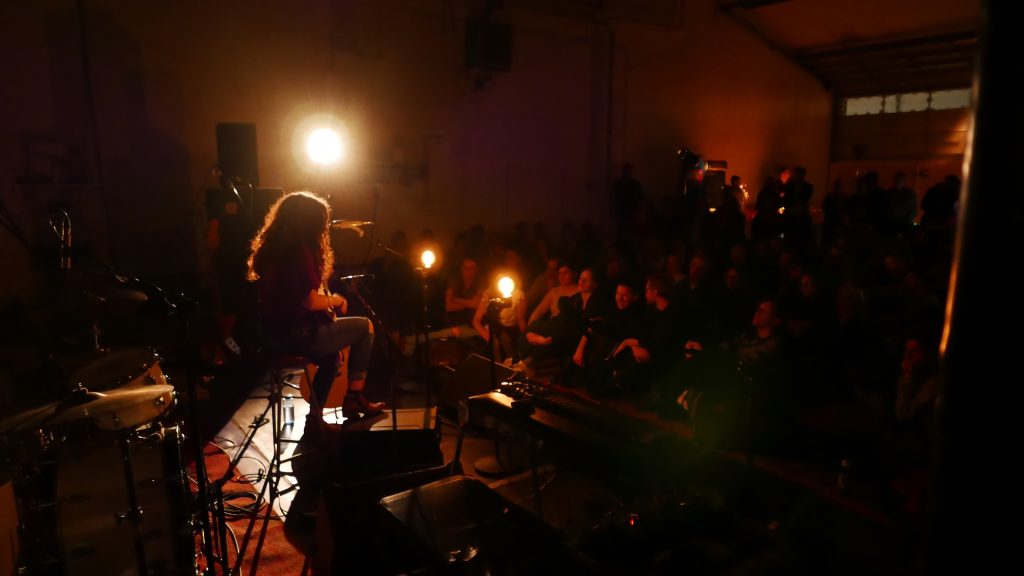 On April the 3rd, Stef from the Hauskonzerte guys asked me, if I'd like to come to a concert they were organizing in the Kreativquartier. Fifteen minutes later we had decided, that I would play the following evening, as support for Karl Blau and his band. On the morning of the 4th I put together my set, the concert took place a few hours later.
support for simon joyner
(Hauskonzerte)
December 12.2016
"…zuvor durfte als Überraschungsgast die Münchner Nachwuchs-Künstlerin Cosma Joy das Vorprogramm bestreiten, die Schülerin war nach Worten der Veranstalter die jüngste Interpretin, die bisher im Rahmen dieser Konzertreihe spielte. Die Musikerin wurde vor wenigen Tagen beim Auftritt im Kösk von den Hauskonzerte-Leuten entdeckt und spontan für die Veranstaltung am vergangenen Mittwoch verpflichtet.
Ihre melancholischen, nachdenklichen, knapp gehaltenen und spartanisch arrangierten Folksongs im Stile englischer Volksmusik und in Nachfolge der New Yorker Coffeehouse-Songwriter-Tradition trug die junge Frau mit glasklarem, begnadetem Gesang vor, der anrührte und das Auditorium zu überschwänglichen Begeisterungsstürmen hinriss. Mit ihrer Singstimme, die weit mehr an die Unberührtheit der Natur, tiefe und reine Gebirgsgewässer und die klare Luft der Wälder als an nebelverhangene Winternächte im dunkel-abendlichen Sendling denken ließ, wird es Cosma Joy vermutlich noch weit bringen. Bisher hat sie weder auf Tonträgern noch im Netz ihre Spuren hinterlassen, ein Umstand, der sich bei dem Talent bestimmt bald ändern wird."
-Gerhard Emmer, KULTURFORUM
Kösk
December 03.2016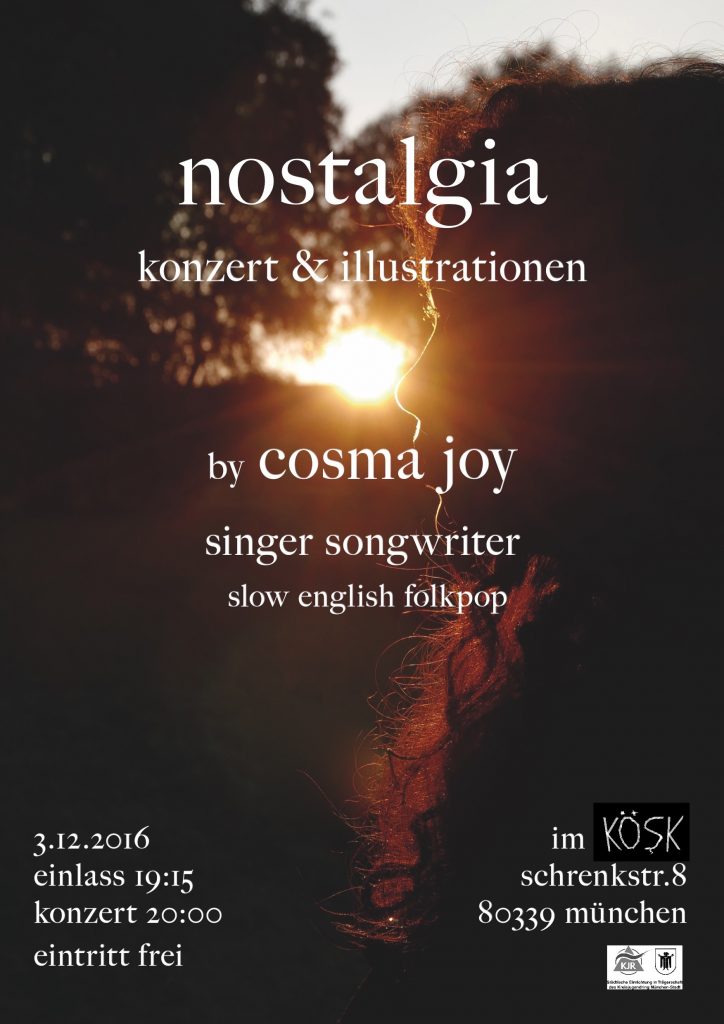 My first "real" concert. Family and friends came and we sat in a small circle, while I played a few of my songs.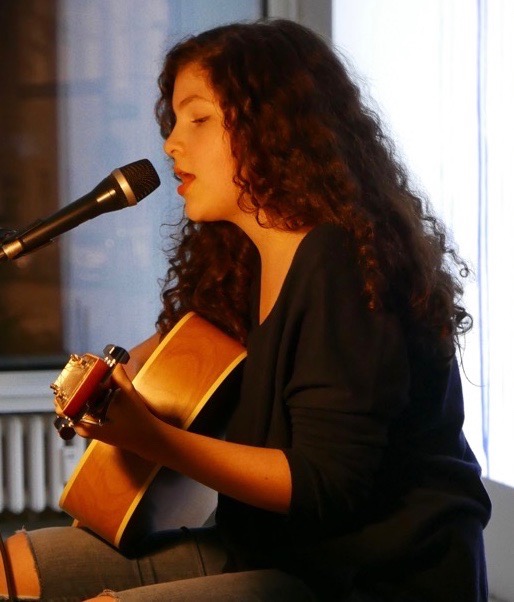 Färberei
Masha Mollenhauer- time out- exhibition
April 07.&9.2016